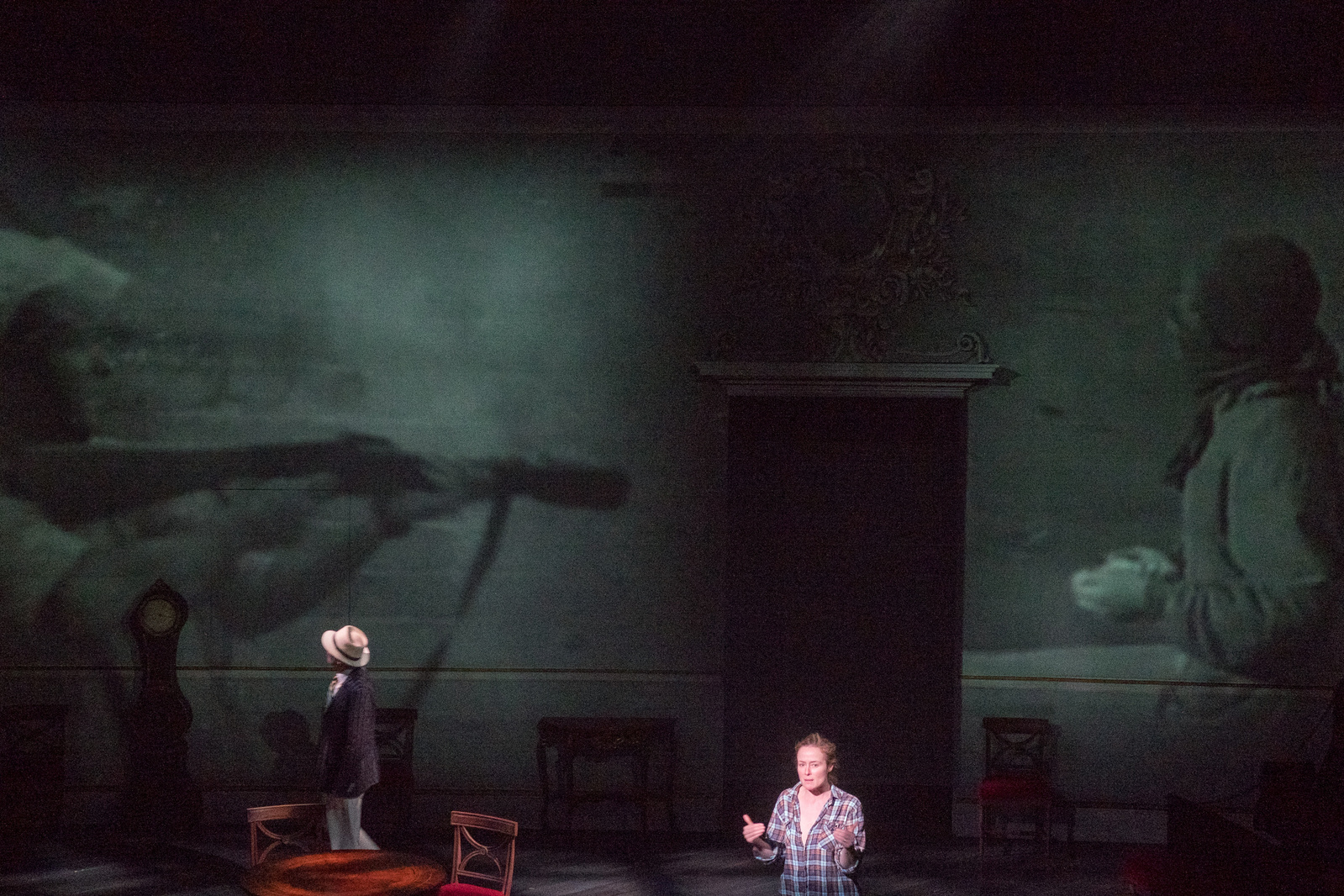 OSLO
a play about peace through dialog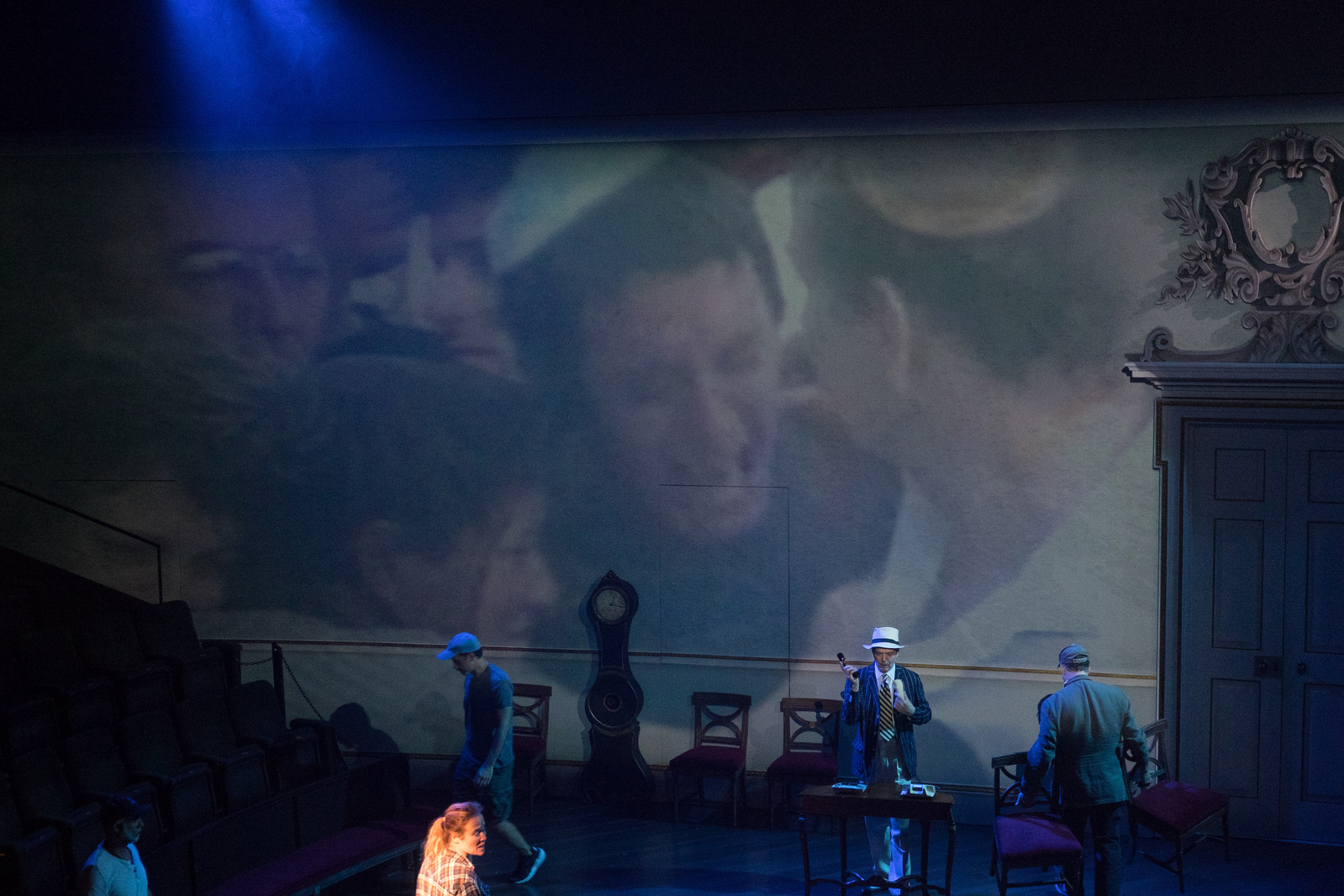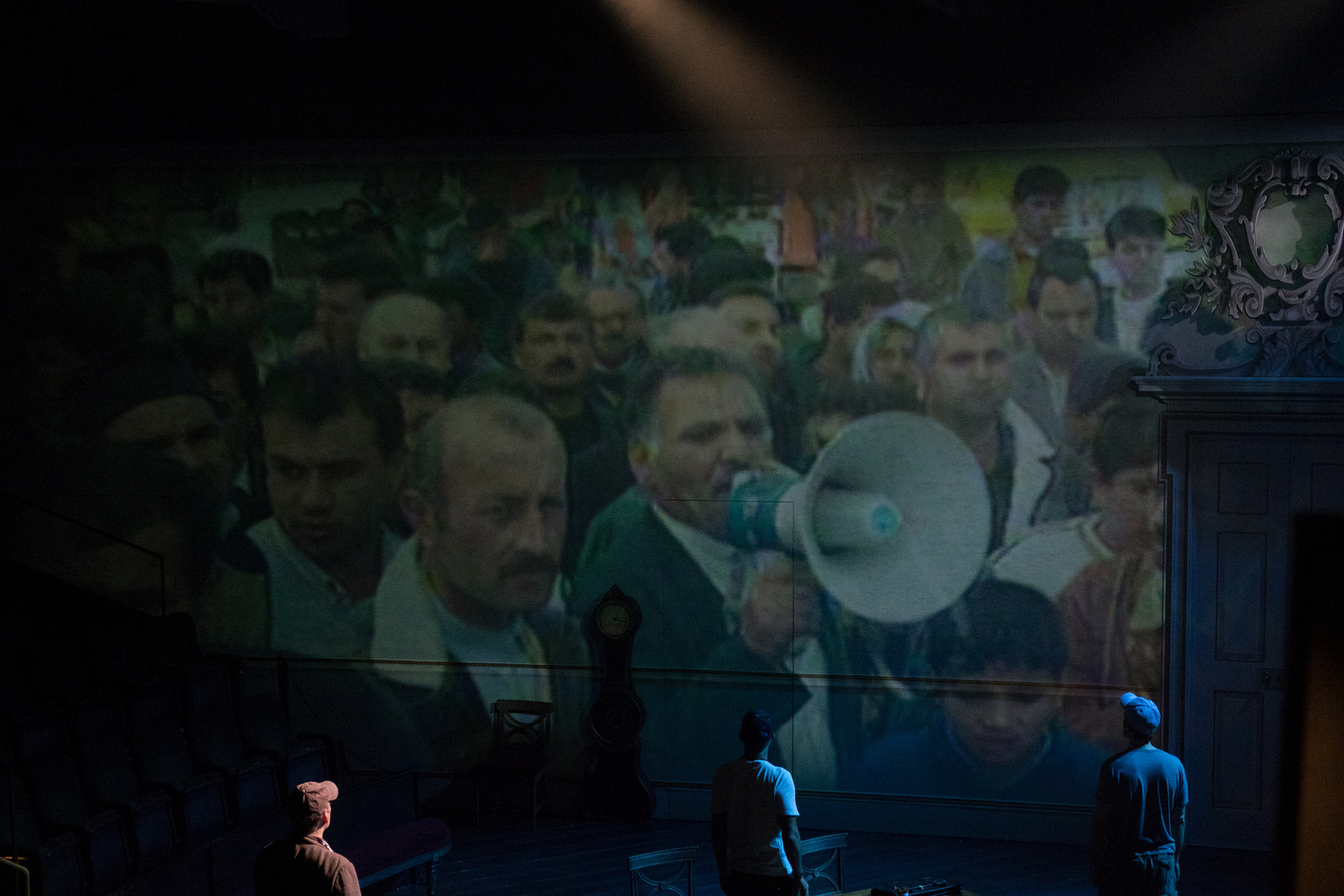 OSLO
Video content for the Tony-award winning play about peace through dialog at Lincoln Center, NYC. The historic-political play was based on the circumstances leading to the 1993 Oslo Peace Accords. Telling the story of the Norwegian couple–Mona Juul and Terje Rød-Larsen–who brought together opposing Arab and Israeli leaders to secret talks at a hidden castle.
A story of whiskey, waffles, and diplomats.
Projections were used to augment the set and story in a few ways:
location

archival footage
transitions
Footage was sourced and licensed to the play from various libraries and edited into sequences with Adobe Premiere.
Three projectors were used to cover the back wall. Catalyst was the media server.
Image Copyright to respective rights holders, reproduced here to document the show.

Photographs: Amber McDonald
Production Company: 59 Productions